Just a few images from our trip this weekend. The hike up Crazy Horse was fun although a bit grueling. We made it to the top in an hour, and were among the first on the memorial. The first picture was actually taken on the walk down – I show it first as it gives you a sense of the size of the memorial. When finished it'll measure 641 wide by 563 feet high. Crazy Horse's head will be 87 feet tall (by contrast, the U.S. Presidents' heads at Mount Rushmore are 60 feet high.)
NOTE: these are high resolution images – if you don't have a high speed connection, they could take a LONG time to load…
Approaching the summit: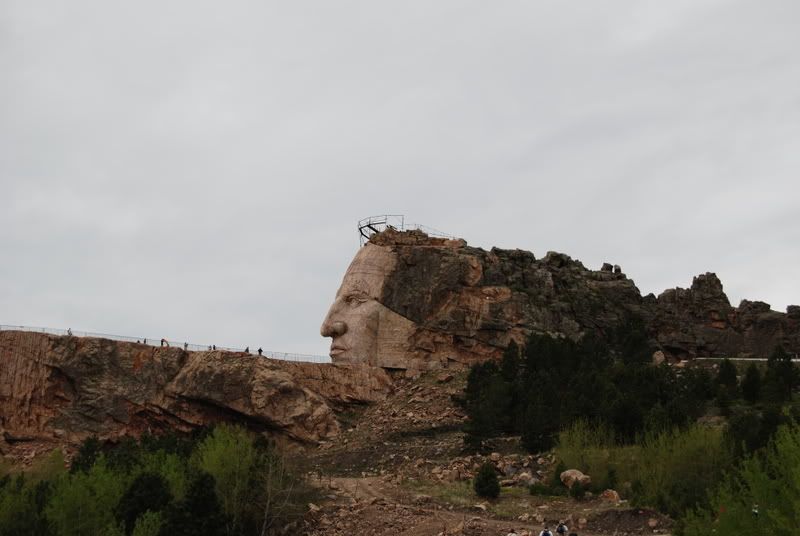 A close up view of Crazy Horse's head: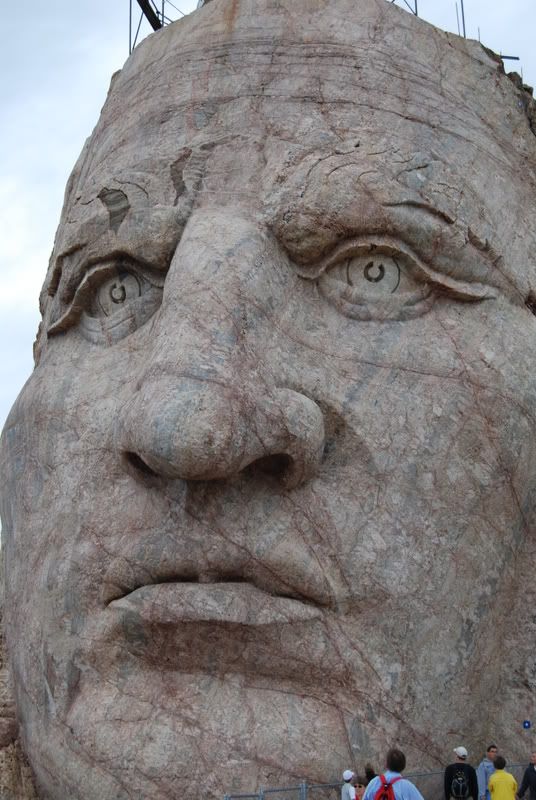 An HDR image – looking out from the area which will be Crazy Horse's outstretched arm::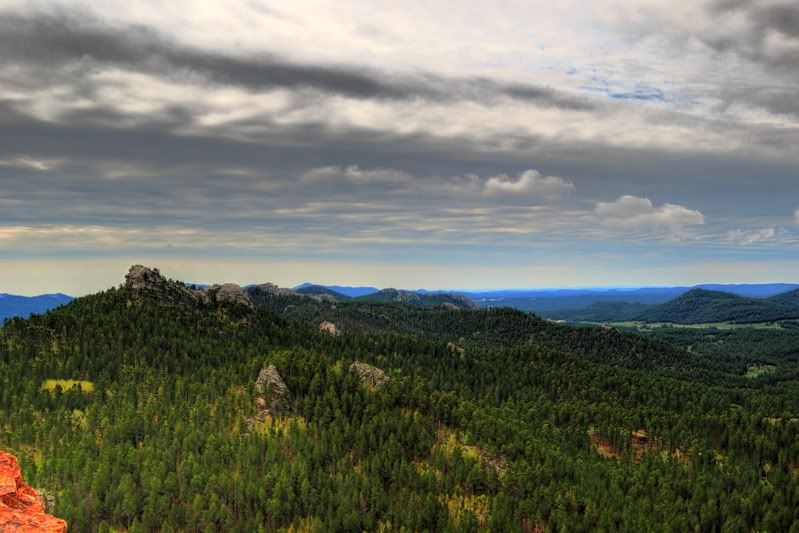 Posing in front of Crazy Horse: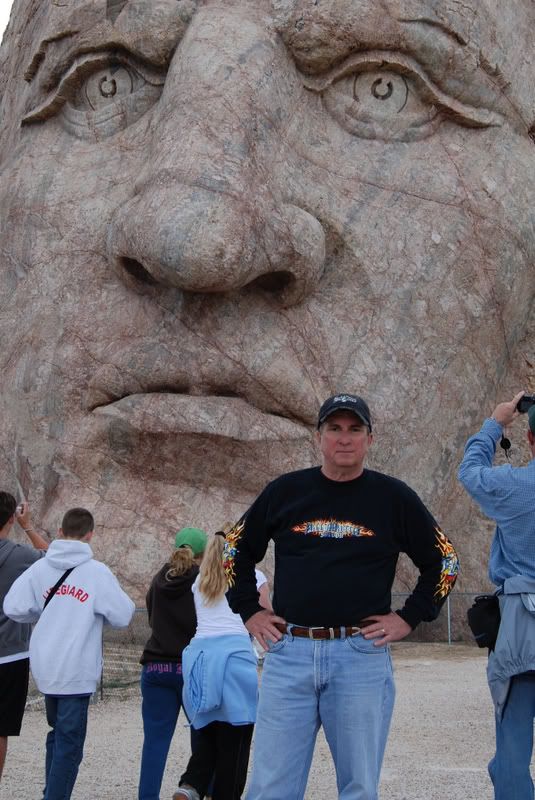 The mountain monument is utterly amazing, and it was a fun trip. Logged 900 miles in 2 days on the bike, with mostly good (albeit a bit cool) weather. If you've never been to the Black Hills, I'd recommend it – it's an absolutely beautiful area!
kc 6/9/08
Similar Posts: