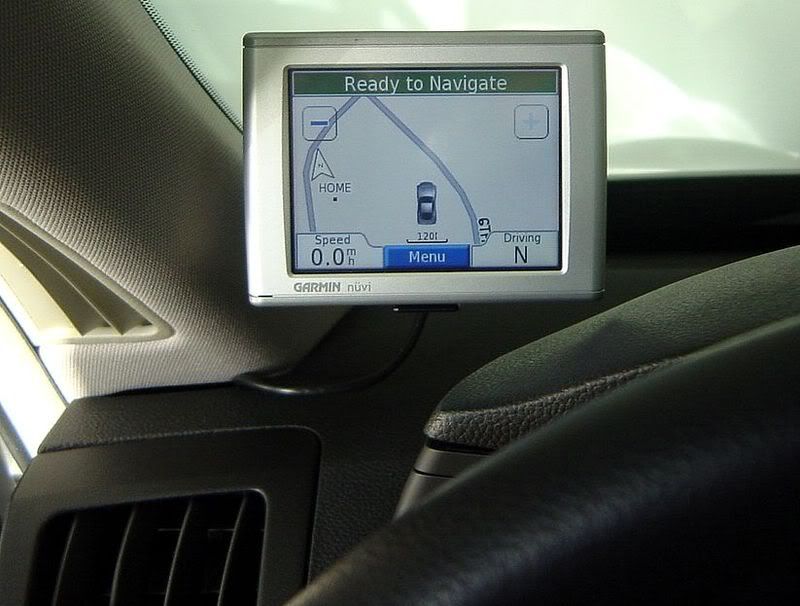 Do you want to avoid having the power cord for your GPS or radar detector cluttering up the interior of your vehicle but DON'T want to tap into your car's electrical system?
My company car is a lease vehicle, and I wanted a cleaner look for powering my Garmin GPS but didn't want to tap into the wiring for fear it'd create a problem when the company turns the car back in. PLUS… the GPS didn't come with a direct wire power cord and I occasionally travel with it – so I wanted to retain the standard cigarette lighter power cord for use in rental cars.
aaaarrrrrggghhh! What to do? Fortunately, there's an easy solution which doesn't require cutting into or tapping the car's wiring system…
I spent a short time searching the internet for ways to add auxiliary power without tapping into the car's wiring, and came up with a neat solution. It's from Littelfuse and is called "Add a Circuit." Here's a picture:
This is a neat little device as you can add whatever amperage fuse you prefer. It's available for both standard size fuses (pictured in the Amazon.com link above) and the newer mini-blade fuses (that's what my car requires) and it only costs about $11 or so. I bought one on the internet from Parts Express for $11.75 (NOTE: shipping was nearly as much as the cost of the Add a Circuit, but I couldn't find it at any of the local auto parts stores – Advance, O'Reillys, NAPA, etc.) It comes with 4 fuses – 3, 5, 7.5, & 10 amp.
Equipped with a this, I then purchased a cigarette lighter socket – which was available locally for about $7. I had a few blade connectors and some wire on hand, and that's really all I needed. Here's a complete list of what you'll need:
Add a Circuit
Cigarette lighter socket
14 gauge single strand wire
Circuit tester
Wire strippers/crimper
Assorted blade connectors
Here's a picture of everything: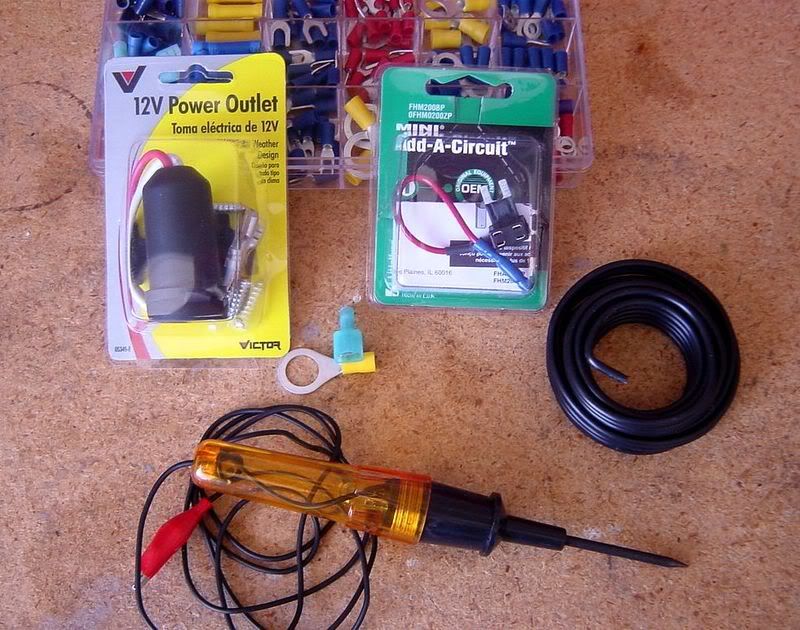 Step 1:
Find an extra or current fuse location that's hot (on) only when the ignition is turned on:
Step 2: Add a little extra wire to the lighter socket leads in order to be able to have long enough leads to install the Add a Circuit and properly ground the lighter socket:
Step 3: Connect the ground wire to a solid ground – I used a nut on a firewall brace – and plug the Add a Circuit into the fuse location you identified earlier. At this point, TEST your installation to make sure everything is working ok. I used electrical tape on all connections for safety's sake, and placed the socket in a convenient location near my car's hood release. In this photo I haven't reinstalled the fuse box cover yet, but you can clearly see the location of the socket: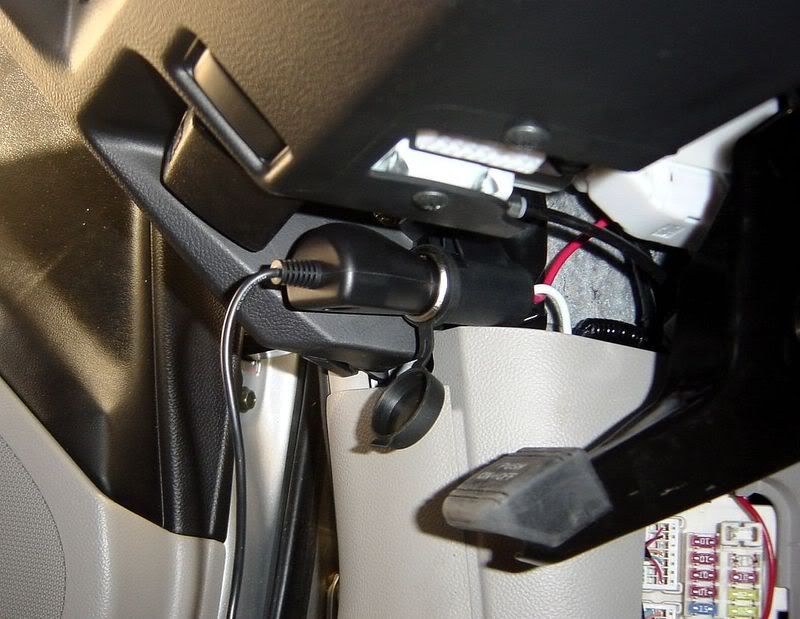 Step 4: I then routed the power cord to my GPS behind a couple of plastic covers in a manner which will allow me to quickly remove it for travel, put the fuse cover back in place, and was all set. Here's my GPS – you can see the wire heading into the trim near the A pillar: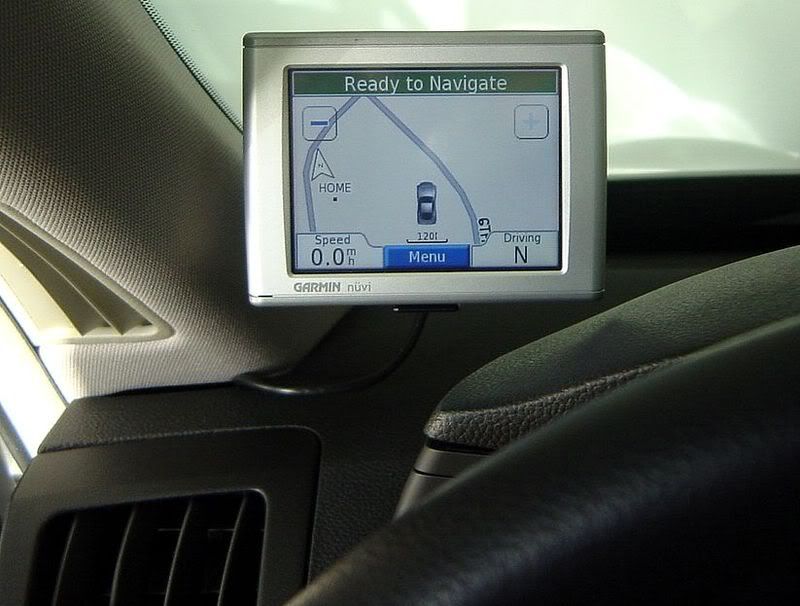 In all it cost about $30 in parts (I had the spade connectors, wire strippers, circuit tester and wire on hand already) and ~$11 of that was shipping for the Add a Circuit. If you hunt around you may be able to find a better deal on that part and/or the shipping.
If you have questions or comments, please leave them for me. As always, if you like what you see here, please subscribe by using the orange button at the top of this page. Thanks for visiting!
Similar Posts: