This is the counterpart to my recent post "DIY:Â  Hide a key outside your home where no one will find it"
If you need to hide a key to a fire box, safe, etc. somewhere inside your home, there's a simple and inexpensive solution which will make the key nearly impossible to find.
Just get a piece of Velcro® / hook and loop tape. Apply one small piece to the key. Take your now hook or loop-equipped key, a slightly larger mating piece of hook & loop tape, and go find your hiding spot.
One place you might consider hiding a key is on the underside of a dresser drawer. It's certainly out of the way, protected, and not a place many people would ever look. If someone is really ransacking your home however, they may actually pull drawers out of dressers – and may find the key. Likewise, behind pictures or paintings is not a great spot as it's too obvious.
One spot that no one is likely to look at is the underside of an interior door. Choose a door that is rarely closed and opened (perhaps a spare bedroom, laundry room, or the like) and which has a gap of at least 5/8″ to 3/4″ to the carpet or floor (big enough for you to reach beneath it.)
Put a small piece of hook and loop tape on the key: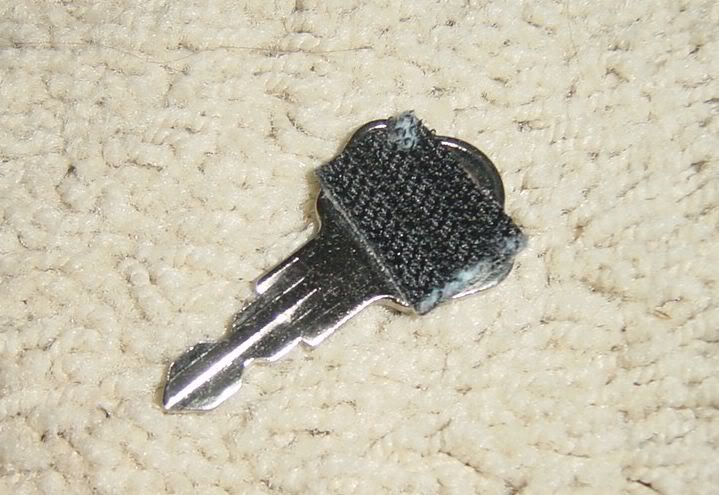 Stick the key to the mating piece (use a larger piece here in order to make replacing the key to its hiding spot easier); line up the tape for practice.
Remove the backing tape and slide the "assembly" under the door and firmly stick it in place. Here's a picture of the door with the key in place; note that you can't see the key at all:
But with this ground level view you can actually see it: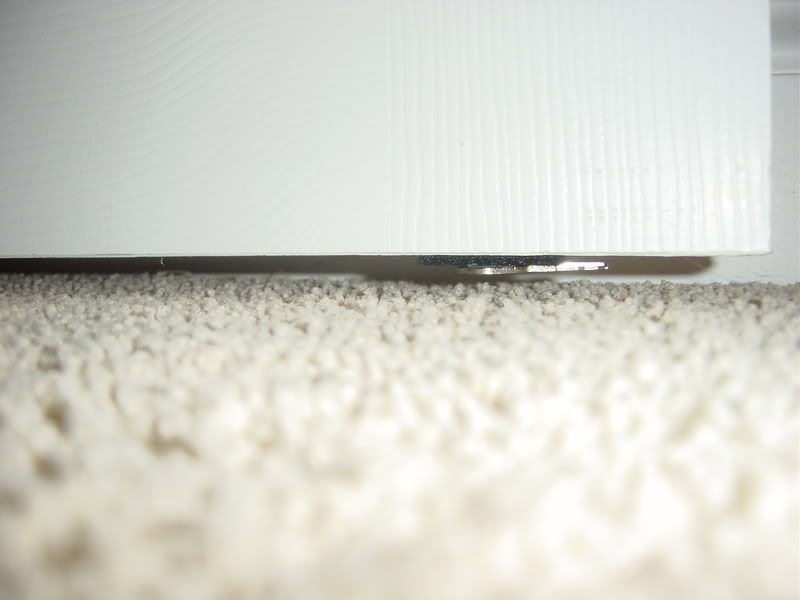 To remove the key simply reach under the door and twist the key to the side. If the key is rarely used, it'll sit there unobtrusively for months and months, yet be readily available.
If you use the key a lot, the loop tape – "fuzzy" side – may become worn; at this point you should replace it.
One important note – if you are hiding a key from children, hide it in a spot that is completely out of the way and away from prying eyes. For instance: using this technique, hide it underneath the closet door in your master bedroom – in other words, hide it in a spot which enables you to hide it and retrieve it while you're behind closed, locked doors!
That's it — there are numerous other out of the way hiding spots that will work with this technique – please comment and provide your ideas…
Similar Posts: